Care workers are concerned about a lack of safety equipment to protect them from potential infection from coronavirus.
Pauline Shepherd, of Independent Health and Care Providers, described care workers as "ill-equipped" on the front line while giving evidence to Stormont's Health Committee.
She said more resources and equipment are needed in the sector to cope with coronavirus.
"When an ambulance arrives, the paramedics are kitted like they are going to the moon and staff are seriously worried about not having the right equipment," she said.
To coin a phrase for the sector, never have so few been so ill-equipped to do so muchPauline Shepherd, Independent Health and Care Providers
"We need prioritisation of care needs and the allocation of resources across the whole health system. We are all in this together and we need to work together to sort it out."
She told the committee she is "seriously concerned" about the lack of provision of personal protective equipment (PPE) for staff.
"Providers have had to go and source their own PPE because there was none available, I've pushed and I've pushed and said please cut out the middle processes in this and go and source something in the health and social care sector and have some sort of plan for distribution," she said.
"There are none sourced and we are facing people with potential coronavirus in a care house and last night I was taking calls from a domiciliary care provider in south Down who actually had a potential coronavirus case and the advice to the staff they gave was, we don't have PPE, double up with your normal masks, double up with your aprons and double with your normal sleeves.
"But yet whenever somebody came to collect that person, the process of handing on, they have considerable PPE and I just think it is unfair.
"I feel like I've had to nearly climb on the top of the roof to actually be heard and say this needs to be resolved."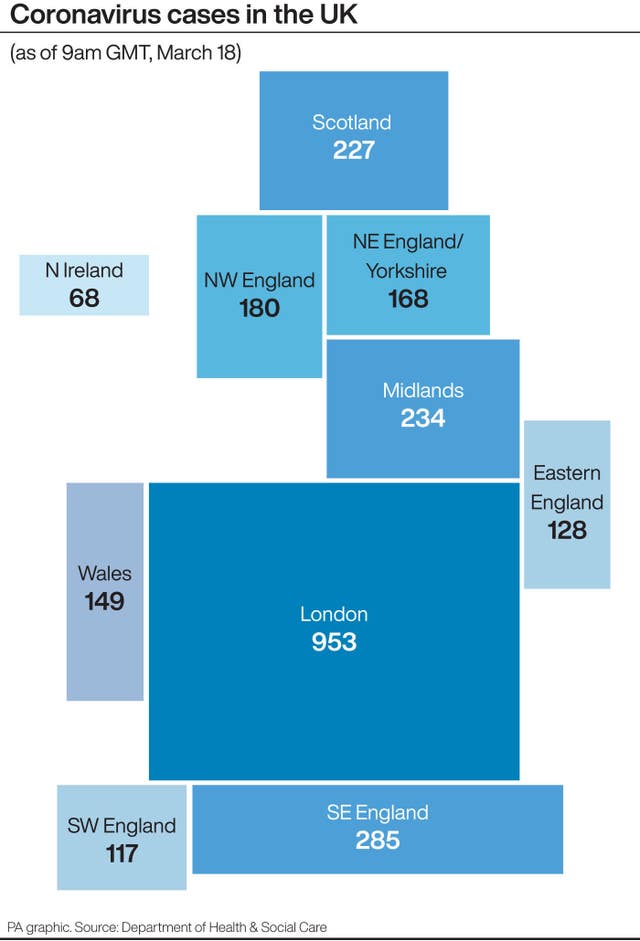 Ms Shepherd also expressed concern around the restriction of visiting for elderly people, adding that a lot "may not understand why their families are not visiting" and emphasised that "will have a strong impact" on them.
She also raised the issue of testing, saying it is not currently being done for new admissions to care homes.
"It's very vulnerable bringing people from hospital who have not been tested into an environment where people are very weak and vulnerable," she said.
Ms Shepherd added: "To coin a phrase for the sector, never have so few been so ill-equipped to do so much."
At a Public Health Agency briefing on Thursday, Dr Lourda Geoghegan from the Department of Health was asked about the pressures on PPE across the healthcare sector.
"All the (health) trusts and the Business Services Organisation (BSO) are working very, very hard to make sure that there is enough personal protective equipment both in the stock and out in supply for the areas that need personal protective equipment," she said.
"I don't think it's a surprise to anybody that the need for personal protective equipment of course has increased and that has increased across a number of hospital services and particularly within services who will look after people who may be displaying symptom of coronavirus infection.
"So the Business Services Organisation and the trusts are working very hard. They are maintaining supplies and they are maintaining the flow of personal protective equipment across the health care system."
The medic said all countries that had been hit by Covid-19 had experienced "very significant demand" for the equipment.
"We are no different in that regard in Northern Ireland and we are no different in that regard across the United Kingdom," she said.
Dr Geoghegan said securing the PPE supply chains was an issue being dealt with at national and regional level by health authorities across the UK.
PA