The opening of applications for a compensation scheme for survivors of historical institutional abuse has been welcomed.
A planned public event for the launch was cancelled due to the Covid-19 crisis.
However the opening of the application process for the Historical Institutional Abuse Redress Board was announced by Northern Ireland's First and Deputy First Ministers.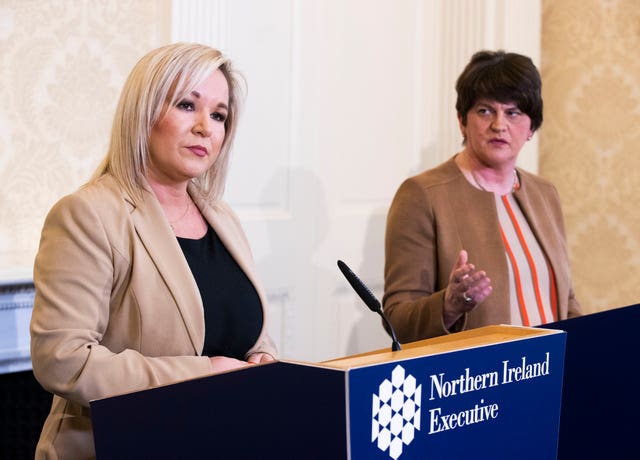 Arlene Foster said government "owed it" to victims and survivors to make the move despite the current challenges facing government.
"With the coronavirus outbreak, this is a challenging time for government and indeed for society as a whole," she said.
"However, we owe it to victims and survivors to ensure work continues in this key area as far as is possible in the current circumstances.
"Decisions will inevitably take longer than originally planned but victims and survivors can be assured we are committed to doing all we can to progress payments.
"Redress panel members and staff are working from home, so you can help us by applying through a solicitor, which keeps the applications digital."
I would encourage as many of those affected as possible to come forward and make an application to the Redress Board, through a solicitor if possible.Michelle O'Neill
Michelle O'Neill added: "As we launch the Historical Institutional Abuse Redress Board today our thoughts are with all victims and survivors, and their families.
"My thoughts today are also with those who are no longer with us.
"Redress has been a long time coming and I pay tribute to all victims and survivors who, through their collective will, determination and resilience, have brought us to this important day of acknowledgement.
"I would encourage as many of those affected as possible to come forward and make an application to the Redress Board, through a solicitor if possible."
The Interim Advocate for victims and survivors of historical institutional abuse Brendan McAllister welcomed the move but cautioned of difficulties now facing the delivery of the scheme.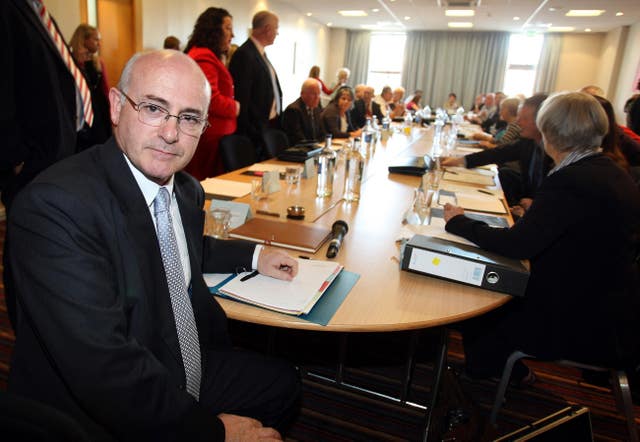 "There is no doubt that the Covid-19 crisis will complicate the operation of the HIA redress scheme: it will take longer to access medical notes from GPs; to get files from the Public Records Office; to work with solicitors and for civil servants and my own staff having to do so much of their work from their homes," he said.
"I would appeal to victims and survivors to apply to the redress scheme but allow some flexibility in these difficult times. However, in spite of all the challenges which beset us in these days, today is a great day; it opens a new and positive chapter in the HIA story."
Groups representing abuse survivors welcomed the move.
Margaret McGuckin of Savia described it as a "glimmer of light" at a dark time.
"There has been an awful lot of fear and dread thinking that the redress would have been put on the long finger yet again, this is something that would have overly traumatised our people once again," she said.
"They were put on the long finger with the collapse of Stormont for three years, having to fight and battle through Westminster to get legislation done and it's been a very, very long struggle for our people particularly the elderly and vulnerable especially at this stage through coronavirus.
"Through all this darkness and chaos there is a glimmer of light, a glimmer of hope at least that the redress application albeit online is going to start today.
"That is more than welcomed."
She added now it would be "all hands to the wheel" in terms of helping many of the elderly survivors use the online process.
"It's been a long time coming, it's been on fight after another, a lifetime of suffering, of no one caring, fighting for someone to listen," she said.
"This process will not be perfect for its a start and something that we'll be joyous in interacting in, particularly for the most vulnerable and needy."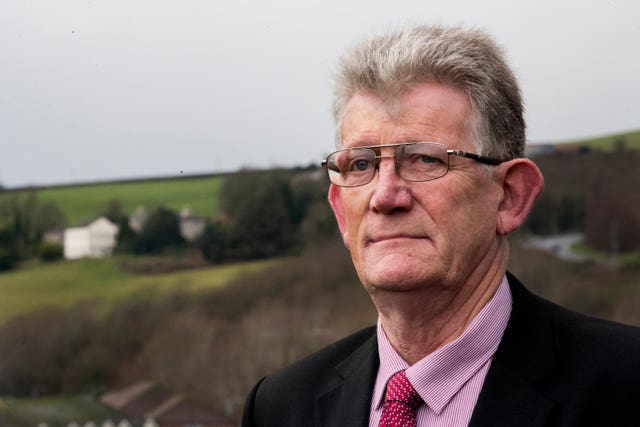 Jon McCourt of Survivors North West had voiced concern that the opening of the process could be delayed due to the ongoing coronavirus lockdown, and welcomed the arrangements to ensure the application process was opened.
However the pandemic will still have an impact on other steps planned.
Applications will initially be made online through a solicitor's office, while face-to-face meetings may not be able to take place initially due to social distancing rules.
The Headline Building, which is the office of the Redress Board, is currently closed as a safeguard against Covid-19, while the record storage facility at the Public Records Office for Northern Ireland (Proni) is operating with limited capacity.
Anyone who was resident in an institution in Northern Ireland between 1922 and 1995 and suffered or witnessed abuse or were subject to a harsh environment can apply to the Redress Board.
Others may also be eligible to apply if they were sent to Australia under the Child Migrant Programme.
Relatives of survivors can also apply on behalf of someone who has died if you are their spouse, civil partner, cohabiting partner or child.
There is a five-year window in which to make applications.
PA