The chief constable has insisted police are not lacking in resolve to pursue allegations of historic sex abuse in Co Fermanagh.
Simon Byrne said detectives were taking the claims seriously, but stressed they had to work at a pace that produced the best evidence.
Mr Byrne acknowledged there would remain public concern about the pace of the investigation until people appeared in court.
Co Fermanagh newspaper the Impartial Reporter has provided a platform for dozens of alleged victims to tell their stories over the last year.
At a Policing Board meeting in Belfast, Fermanagh and West Tyrone Sinn Fein MLA Sean Lynch sought assurances from Mr Byrne that the PSNI was taking the investigation "seriously".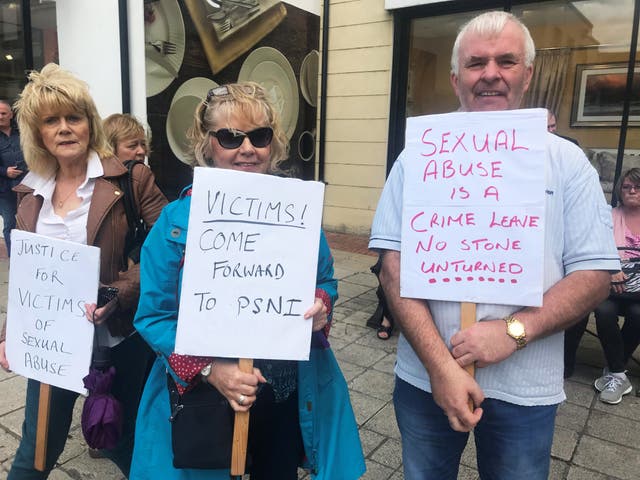 Defending the pace of inquiries, the region's top officer said police have so far arrested two suspects and questioned a third suspect who presented voluntarily.
He said there were 46 separate investigations running and 25 victims who were willing to engage with the PSNI, of whom six had been spoken to by the end of January.
"Because of the complexity and the sensitivity of this investigation and the way we have to recover victims' evidence in crimes like this it often does proceed at slow pace so we can achieve what we call best evidence," he told board members.
"We are trying to be victim-centred and therefore need to work at the pace of victims in order to both obtain evidence and see where lines of enquiry lead to arrest.
"I am sure it will remain a matter of concern until we see people actually in court.
"At the moment there is nothing that leads me to be concerned that there is a lack of resolve on the part of the PSNI – it's just working at the pace of victims."
The board heard that 21 of the reported crimes related to alleged abusers who are now dead.
PA