Seven police officers have been interviewed in connection with the deaths of three teenagers outside a hotel in Cookstown.
Lauren Bullock, 17, Morgan Barnard, 17, and 16-year-old Connor Currie died near the Greenvale Hotel in Co Tyrone, in an incident which witnesses described as chaotic.
Northern Ireland's Police Ombudsman Marie Anderson is starting a criminal investigation into five PSNI officers for alleged misconduct over the tragedy.
Ms Anderson said her investigators had progressed a substantial number of inquiries.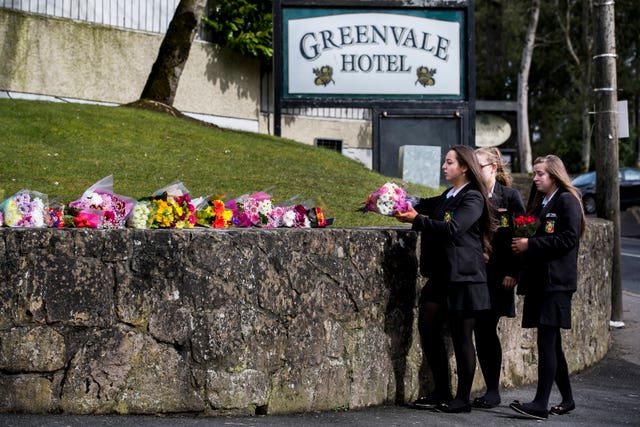 She added: "These include the examination of data relating to the telephone calls made to police by people at the Greenvale Hotel on the night of the tragedy and the movements of police in the area.
"Police body-worn video footage has been reviewed, and we are also examining all relevant police documentation and recordings of police radio communications."
Ms Anderson confirmed that seven police officers have been interviewed by her investigators – five in relation to the potential criminal offence of misconduct in public office and two about possible breaches of police procedures.
Ombudsman investigators have already raised a number of policing practice matters with the PSNI to assist in preventing further such tragedies in Northern Ireland.
The ombudsman added: "As is normal in such cases, at the conclusion of the Police Ombudsman's inquiries a file of evidence will be forwarded to the Public Prosecution Service for their consideration.
"In due course the office will also be submitting a report to the coroner's office."
In the wake of the tragedy, which unfolded during a crushing incident in a queue outside a disco, the PSNI revealed that the first officers who arrived at the scene initially withdrew to await support.
The ombudsman's probe is focused on the actions of those officers and another officer who was handling calls on the night.
PA