Minister for Health Simon Harris has said the quality standards of millions of euro of protective equipment from China will be checked as it arrives in Ireland.
Dozens of flights will travel to China to bring consignments of personal protective equipment (PPE) to Ireland for frontline health workers during the Covid-19 crisis.
The first of many flights landed in Dublin on Sunday.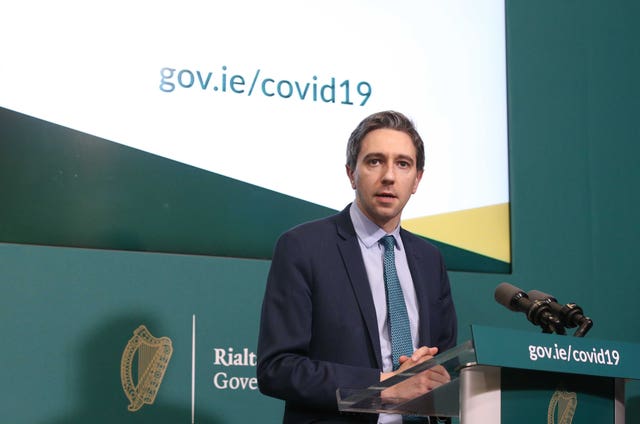 The Irish Government struck a deal with Chinese PPE suppliers worth almost 210 million euro.
Earlier this week the Dutch government ordered a recall of hundreds of thousands of masks made in China after they failed to meet quality standards.
Mr Harris said the HSE will ensure the PPE meets World Health Organisation standards.
"Paul Reid, the head of the HSE, has publicly said that any PPE purchased by the HSE needs to meet World Health Organisation standards and also will be checked upon arrival," Mr Harris said.
"It's a job the HSE needs to do. They have a duty of care to their staff and they obviously need to make sure any PPE distributed throughout the health service needs to meet the WHO standards.
"They've said that's certainly their intention and view in relation to the equipment they bought."
The Taoiseach has insisted the Government will not shut Ireland's borders to help prevent the spread of Covid-19.
"We need to enable our citizens to come home," Leo Varadkar said.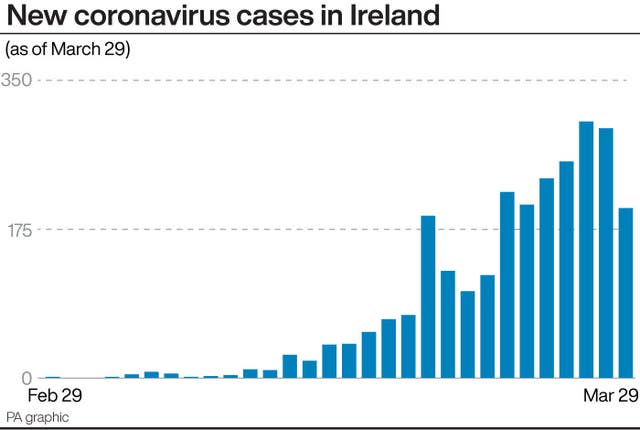 "They might be family or friends, they might also be healthcare workers who volunteer to come back and work in our health service.
"We need to import things like PPE from China and we need to be able export medicines to other parts of the world that they need, and we need the money in order to pay for the PPE, and you can't carry out export without customs officials, pilots, hauliers and all those people.
"We're not going to close the borders.
"But the National Public Health Emergency Team last week and this week will examine whether there are additional restrictions or controls that we could apply to people coming into the country that would reduce the risk of imported cases of coronavirus, resulting in community transmission here."
PA