Chancellor Rishi Sunak is delivering his Spring Statement to MPs.
The Budget comes on a day when the Bank of England announced an interest rate cut to 0.25% to help mitigate the economic impact of the coronavirus.
Here's the latest:
1.10pm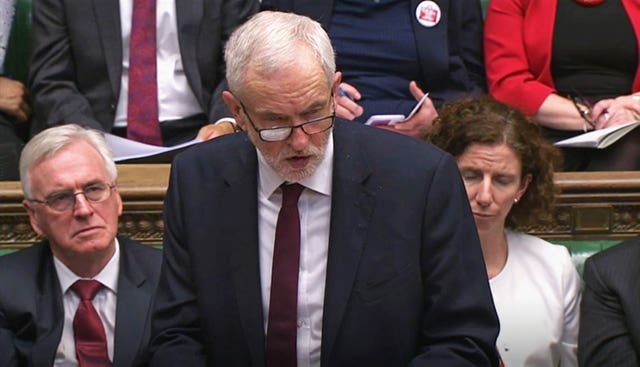 1.09pm
Beer duty will also be frozen, the Chancellor said, as he confirmed that the tampon tax would be abolished.
1.08pm
Mr Sunak announced that fuel duty will remain frozen for another year.
The planned increase in spirits duty will be cancelled and duties for cider and wine drinkers will be frozen as well.
1.08pm
The National Insurance threshold will increase from £8,632 to £9,500.
1.07pm
1.06pm
The Chancellor said ministers would publish a new remit for the independent Low Pay Commission to have a formal target of the National Living Wage reaching two-thirds of median earnings by 2024 "as long as economic conditions allow" – a rate of more than £10.50 an hour.
1.04pm
Mr Sunak met Bank of England governor Mark Carney this morning ahead of the Commons statement.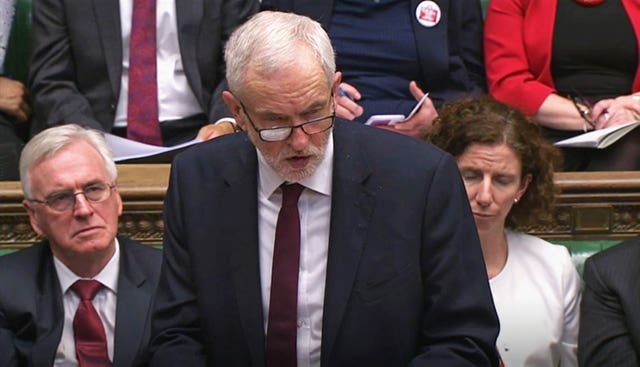 1.03pm
1.01pm
Mr Sunak said the OBR forecasts that headline debt will be lower at the end of this parliament than it is currently, falling from 79.5% this year to 75.2% in 2024/25.
1.00pm
The Chancellor said the OBR reports that borrowing will then fall to 2.5%, 2.4% and 2.2% in the following years.
12.59pm
The Chancellor said the OBR reports a current budget surplus in every one of the next five years, with borrowing increasing from 2.1% of GDP in 2019/20 to 2.4% in 2020/21 and 2.8% in 2021/22.
12.58pm
12.57pm
The Chancellor said that without accounting for the impact of coronavirus, the Office for Budget Responsibility has forecast growth of 1.1% in 2020, 1.8% in 2021 and then 1.5%, 1.3%, and 1.4% in the following years.
12.55pm
Mr Sunak said the Office for Budget Responsibility has "slightly reduced" its forecast for GDP growth compared with its March 2019 forecast.
12.54pm
12.53pm
12.52pm
Mr Sunak said he was setting aside a £5 billion emergency response fund to support the NHS and other public services, adding he "will go further if necessary".
12.51pm
12.49pm
12.46pm
The Chancellor said the Government will meet the cost for businesses with fewer than 250 employees, to provide statutory sick pay to those off work "due to coronavirus".
12.45pm
Mr Sunak said: "Those on contributory employment and support allowance will be able to claim from day one instead of day eight to make sure that time spent off work due to sickness is reflected in your benefits. I'm also temporarily removing the minimum income floor in Universal Credit."
12.43pm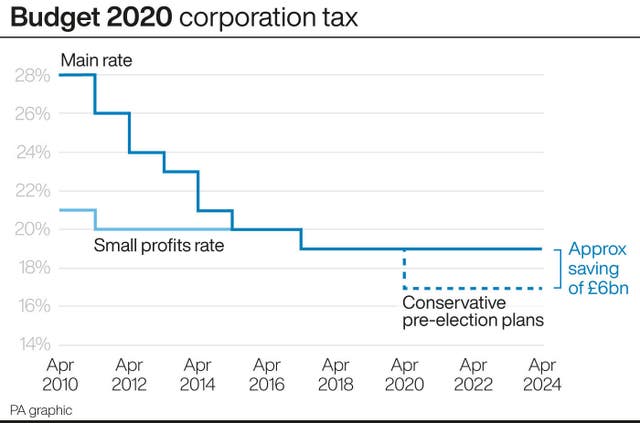 12.42pm
Mr Sunak said that "whatever extra resources our NHS needs" to cope with the coronavirus "it will get".
12.41pm
The Chancellor said the Government's response to the coronavirus will be "temporary, timely and targeted" and designed to have "maximum impact".
12.39pm
Mr Sunak said there is likely to be "temporary disruption" to the economy while up to a fifth of the working age population could be off at any one time.
12.36pm
Mr Sunak said "we are doing everything we can to keep this country and our people healthy and financially secure" as he delivered his Budget against the backdrop of the coronavirus crisis.
12.34pm
The Chancellor of the Exchequer rose to deliver his Budget to the House of Commons at 12.34pm.
12.15pm
PA video of Mr Sunak leaving Downing Street.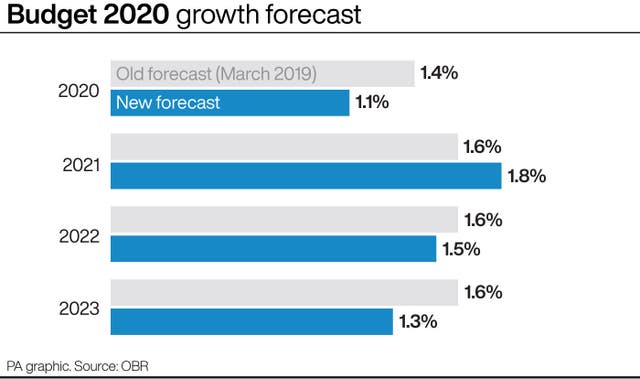 11.58am
Labour figures have called on the Chancellor to offer support for residents forced to pay for cladding removal from their flats.
11.53am
Mr Sunak with departmental colleagues on Downing Street.
11.37am
Mr Sunak has left 11 Downing Street to head to the House of Commons.
11.09am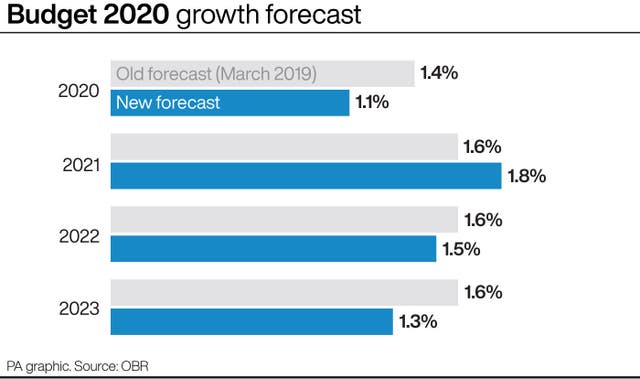 10.29am
Mr Sunak told the Cabinet his Budget's measures to cope with Covid-19 "will make the UK one of the best placed economies in the world to manage the potential impact of the virus", Downing Street said.
10.17am
The economy stayed flat in January despite predictions that it would grow by 0.2% following a tough year, figures showed.
The Office for National Statistics said GDP remained unchanged after growing 0.3% in December, dashing hopes that the economy was bouncing back after a clear win for the Conservatives in December's election.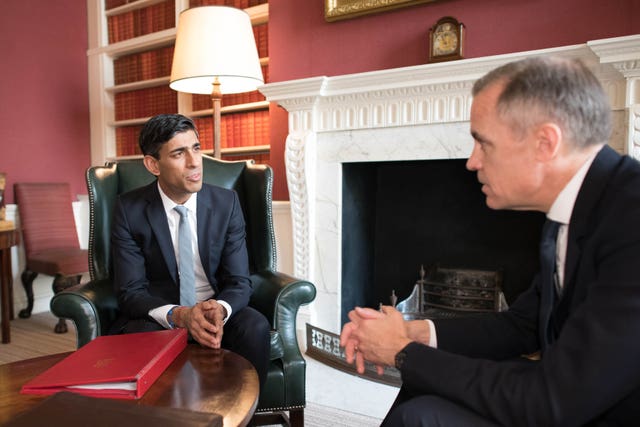 8.02am
The Bank of England announced an emergency interest rate cut to help the UK cope with the economic shock from coronavirus as Rishi Sunak prepared to unveil his first Budget.
Hours before he was due to unveil his package, the Bank set the scene with the rate cut from 0.75% to 0.25% and a series of other measures to help businesses and households through an economic shock "that could prove sharp and large, but should be temporary".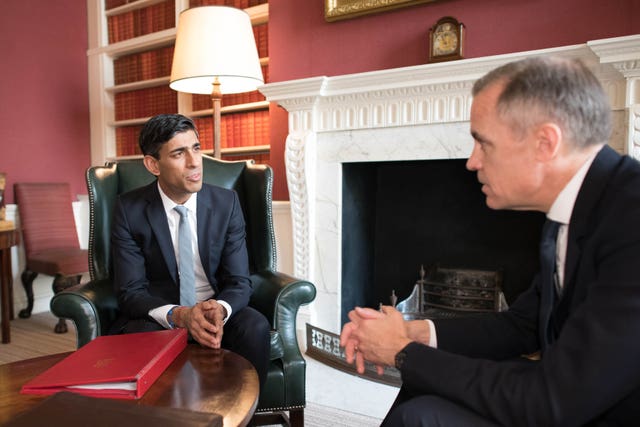 PA