A technique has been developed by hospital technicians to produce more than 100 face visors an hour.
Staff at the orthotic department at the Royal Hospital for Children in Glasgow have turned to making the visors to boost supplies and plan to pass their design to hospitals across the country.
They are now appealing for material to make the protective equipment.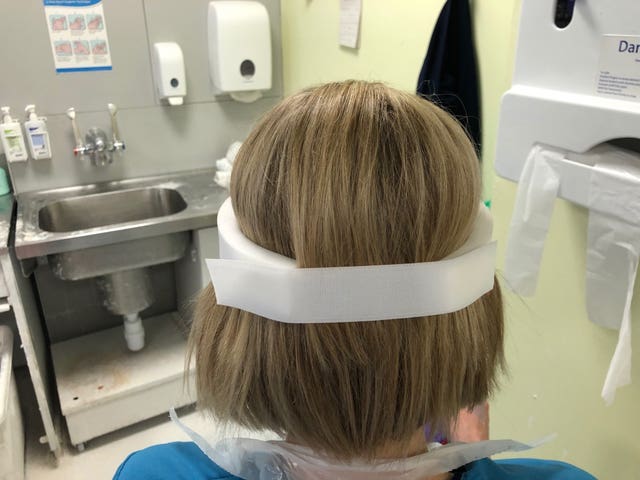 Orthotic technician Ian Adam said there are currently 55 visors in the hospital and he was inspired by colleagues in the Isle of Wight to turn to producing them in the face of rising demand during the coronavirus pandemic.
He said: "We do have these visors in the hospital but the demand is going to go through the roof. Stock is going to run out very quickly.
"It's not a cost thing, it's more in terms of supply.
"We're hoping to build up a stock so our hospital doesn't run out and we don't have situation where we have to clean and reuse them."
We're a skilled workforce that can produce anything at the drop of a hatIan Adam
He added: "The only thing we need is the acetate sheet that makes up the visor.
"Most of our outpatient clinics have been cancelled and we're a skilled workforce that can produce anything at the drop of a hat.
"This is the kind of thing we can be doing. We can produce more than 100 an hour."
The visors consist of a headband created from material in the department along with a disposable acetate screen.
Mr Adam and his colleagues first put out an appeal for acetate on Wednesday morning and supplies have already begun arriving.
He said: "It's been great. We've had people who have said they are going to buy it from Amazon and drop it off.
"We've had a company come round and drop a big roll off and other people offering help with laser cutting."
Anyone who can help with supplying 0.2-0.5mm acetate sheets is asked to contact orthotic lead Melville Dixon at melville.dixon@ggc.scot.nhs.uk
A spokeswoman for NHS Greater Glasgow and Clyde said: "These acts by our staff are well intentioned and we are extremely grateful to those organisation who are offering a range of support to our health and social care workers.
"There is a lot of goodwill at this extermely challenging time and we are overwhelmed by people's generosity.
"However, it is important that any equipment has been properly tested and approved.
"We already have a well established process for sourcing appropriate equipment and we work closely with Scottish Government and National Procurement.
"We continue to strive to get Personal Protective Equipment to the right staff in the right quantities at the right time."
Meanwhile, a high school faculty head in the Highlands has developed his own production line of visors to give to Belford Hospital in Fort William.
Stephen Stewart from Lochaber High School said his design "was very simple to tweak using free online tools" and had been well received by staff there.
He posted pictures online of the visor and tagged in local politicians including Kate Forbes MSP and Ian Blackford MP – with his post being retweeted more than 700 times with 2,500 likes.
He told the PA news agency: "I have a mate in the mountain rescue that got in touch because he heard the hospital was needing visors.
"He forwarded on my details to the consultant who got in touch and sent me a link to what kind of visor they are needing.
"I looked online for some concepts and used a similar design but had to tweak it for my own 3D printer and also to try and reduce print time.
"Currently it takes two hours to print one but I am hoping to reduce that now the design is perfected.
"Since starting yesterday I have printed five from one printer."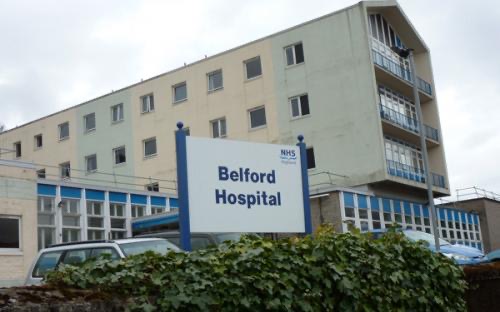 Mr Stewart added: "The reaction has been amazing and very positive. So many people are saying it's great to see non-NHS staff helping out where they can.
"I've had no response from the politicians but I think its something as a school we should be proud of and that we are able to help out at a time of need.
"I think any school would do the same if it has the resources to do it."
An NHS Highland spokeswoman said: "We really appreciate that companies and businesses are volunteering donations.
"The PPE (personal protective equipment) provided to our staff complies with the standard set out by Health Protection Scotland.
"For that reason donated equipment needs to come through a validated process which is being coordinated by the procurement department.
"Any offers of donated PPE should be directed to High-UHB.areastoresraigmore@nhs.net. This will ensure that the correct PPE is used by our staff."
PA