7 bizarre escape room stories that will make you question the human mind
When a fun group activity takes a weird turn.
Escape rooms offer groups of friends the opportunity to go on an adventure by solving puzzles and riddles to get free from fictional scenarios of varying themes.
However, while they're fun for many people, they can bring out some pretty bizarre behaviour in others, as these stories show.
Reddit user SbRandy asked their fellows to share their weirdest escape room stories and these are seven of the best answers.
1. From user costumefits
"Our friends did an escape room that involved starting off handcuffed to a thing. The guy running the room said once someone dislocated their thumb to slide their hand out of the cuffs.
"There was a key hanging on a wall to unlock the handcuffs. It took our group of 6 like 20 minuets to find, and the guy who found it is legally blind. Not our best moment."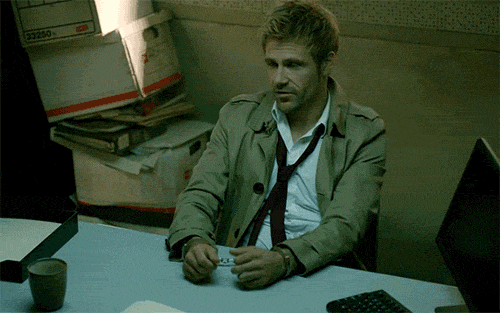 2. From user ilalmtae
"Too many weird things have happened for me to remember them all but I'll list a few:
"-We have a scary room and one time when I scared a guy he punched a hole right through one of our doors.
"-Someone also put my coworker in a headlock when they got scared."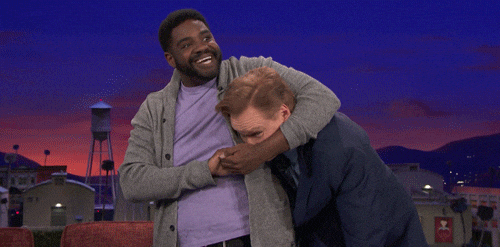 "-There's a small door that opens in one of rooms and once I walked in and saw that a group had propped it open by stacking like 8 props/puzzles on top of each other.
"-I had a guy look straight at the camera and form a heart with his hands after I gave him a hint.
"-I had half of a group walk out after 20 min for a smoke break and then casually come back and resume." "-Once I had a group that was 2 older couples and it was mainly the two women and one man who were solving puzzles. At one point I switched the cameras and saw the second man standing in the corner holding a whiteboard up to the camera with the word "HELP" on it.
"-I had a group that was a family with little kids and at one point the mom put a stool outside of the room and sent her kid for a time out for the rest of the hour."
3. From user sassymatty
"I worked at a facility that ran Escape rooms after hours. The place is huge with lots of corners to go hide around. The group would get briefed on the rules before going down into the game. There was a strict 'no kids under 18' rule unless they were with a parent.
"This one time, the first group to start that evening thought the rule was 'no kids under 18' at all, and decided to bypass this by having their young son sneak down to the games to join them later. Problem was, there were four floors to the building and the kid managed to go to the wrong floor.
"Eventually the group confessed when they couldn't find their son after a half hour, then spent the rest of their time searching the entire building. The kid was crying in a corner somewhere on the 4th floor, and when he was found the group was permanently banned from the facility."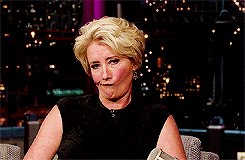 4. From user JessaHawke
"Ran a puzzle where the players had to offer a gift to an NPC/Actor.
"I am managing another player and turn around to find a guy has taken off all his clothes and is presenting himself as the gift.
"It was very hard not to break character because I wanted to laugh so hard."

5. From user sharrrp
"I don't run one but a friend of mine does. He told me there was a puzzle in one of their rooms that included a key that was attached to a large desk.
"They had a group that couldn't figure out how to get the key loose so they all grabbed a corner and picked the whole thing up. Then they carried it over to the lock, slid the key in and rotated the entire desk to open it."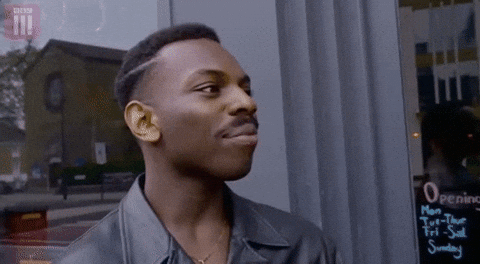 6. From user WeeMentalChanka
"A guy with a pretty noticeable limp came in with his family one day and we go through the rules with them and then put them in the room (it was a murder in a snowlodge theme). About 15 minutes later it turns out this guy smuggled in a f****** fire axe and seemingly stuck the handle down his trouser leg and had the axe head resting against his belly.
"He starts hacking at the door. The manager calls 999 because there's a guy armed with fireaxe in one of their rooms the guy is escorted out by police after we take let them out and take his axe away."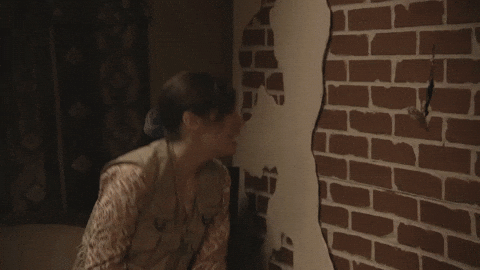 "I still wonder how that guy is doing these days."
7. From user KeaOnAKeyboard
"My office just did an escape room. The toilet had a giant neon cover physically attached to it with the words NOT FUNCTIONING DO NOT USE.
"Because someone in a previous escape room had sat on it and taken a massive s*** in front of all of their coworkers." Not their finest hour.
PA