A Hufflepuff went on a date with a complete Muggle and it didn't go well
For either of them.
An overheard conversation from an apparent first date suggested that a Harry Potter fan has not found the James to their Lily.
The snippets were shared on Twitter by author and literary agent Eric Smith.
He urged the Hufflepuff to "get out of there" after catching part of their conversation.
I think there's a first date going on near me and it's a disaster:

"You know Harry Potter?"
"Not really."
"The movies?"
"No."
"I'm a Hufflepuff."
"Congrats?"

GET OUT OF THERE SWEET HUFFLEPUFF.

— Eric Smith (@ericsmithrocks) September 9, 2018
The tweeted convo received thousands of likes and shares, but it was the subsequent replies which really set Twitter buzzing as people discussed their own relationships with non-Harry Potter fans.
I'm here to tell you that things can change. After eight grueling years or awkward silence and questioning glances I finally got my husband to read the HP books. He's on the 5th one. It was the happiest moment of my life. (Yes I am including our wedding and births of children) pic.twitter.com/44atpEEdz2

— *Sade* (say it Shar-Day) (@Kat13Sade) September 11, 2018
And it turns out, people like to use internet wizardry to find out which Hogwarts house their beloved would have been in.
This Slytherin made my husband take the Pottermore quiz before we got married. (He's a Ravenclaw)

— Jill Grunenwald (@Jill_Grun) September 9, 2018
I'm very, very Slytherin and my wife is extremely Hufflepuff (though she won't admit it)

— Stephen Kenwright (@stekenwright) September 10, 2018
Back to the first date, who was in the right – or wrong?
If you can't recognize that the hufflepuff is the bad guy here please consider looking into your social skills

— L.M. Knight (@LMKnightArt) September 10, 2018
The Hufflepuff is the one making it awkward.

— John (@johnlk_80) September 10, 2018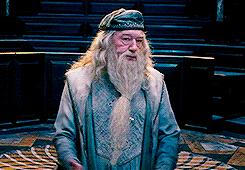 Should have left at the "Not really." https://t.co/OmOhiJdXXI

— Neeras (@Neeru_adam) September 11, 2018
GET OUT OF THERE COMPLETELY NORMAL RATIONAL ADULT! https://t.co/U863gpjjIB

— l.g. (@MuyBadHombre) September 11, 2018
Press Association