A story about a woman giggling on a train led to a bunch of book recommendations
The book was Theft By Finding: Diaries by David Sedaris.
A Twitter story of a laughing bibliophile has inspired users to share their favourite comedic books.
It all started with author Holly Smale sharing a story of a woman laughing out loud at a book she was reading on the train on Monday morning.
There's a woman on this train laughing so hard at a book she's literally crying and everyone else in the carriage is now giggling too. BOOKS, MAN. BOOKS. 💖

— Holly Smale (@HolSmale) June 18, 2018
After copious requests to know the book in question, author of the Geek Girl series Smale did a small investigative trip "to the loo" to take a peek.
A lot of people understandably want to know what book it is, so I just "went to the loo" to find out - David Sedaris, Theft by Finding: Diaries.

— Holly Smale (@HolSmale) June 18, 2018
As well as many promises to buy the book which made the lady in question laugh (David Sedaris' Theft By Finding: Diaries), the tweet turned into a thread of recommendations for rib-tickling reads.
Ah yes... I laughed out loud reading his We Talk Pretty Someday in A&E when I had a twisted ovary!

— Sarah Day 🕷 (@chapelhillchild) June 18, 2018
I read Bill Bryson on an early morning commute and was in such a state of snorts and hoots thatbthe entire carriage started laughing too. It was great!

— Elaine SImpson-Long (@randomjottings1) June 19, 2018
I once fell off a sunbed whilst laughing at Sushi for Beginners by @MarianKeyes

— buzzbead (@buzzbead) June 19, 2018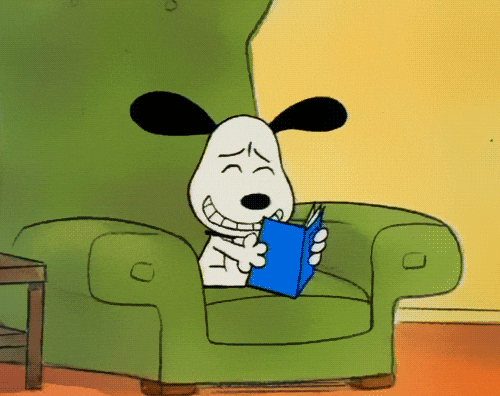 My husband and I took the train from London to Paris and together we read Dave Barry's book about traveling, giggling the entire time.

— RedwoodGirl🌹🆘 #WheresMyDamnAffordableHousing (@RedwoodGirl) June 19, 2018
So if you are looking for a summer holiday read, or something to lift your spirits, this thread has hopefully provided you with some inspiration.
PA