Ivanka Trump claims to have had a punk phase but Twitter isn't having it
The revelations are contained in a book written by her mother, Ivana Trump.
Ivanka Trump has revealed details of her punk phase during the '90s when she "dyed her hair blue" and listened to Nirvana.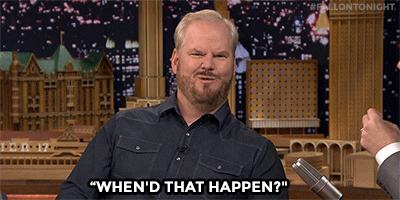 The revelations are contained in a book written by her mother, Ivana Trump, which includes a section penned by Ivanka.
With no pictures to prove what actually went on, Twitter got creative.
Ivanka Trump said she had a "punk phase" so here's proof pic.twitter.com/edkDhgtKbn

— Alexis Benveniste (@apbenven) October 17, 2017
"During my punk phase in the nineties, I was really into Nirvana. My wardrobe consisted of ripped corduroy jeans and flannel shirts," Trump, now 35, wrote in Raising Trump.
"One day after school, I dyed my hair blue. Mom wasn't a fan of this decision."
The episode quickly came to an end when Ivana made her daughter dye her hair blonder.
In 2013, Ivanka attended the prestigious Met Gala at the Metropolitan Museum in New York when the theme was Punk: Chaos To Couture.
And for the event Ivanka did add blue streaks to her blonde hair.
As for '90s Ivanka, people have issues with the description of Nirvana as "punk".
Ivanka is trying to take away our heritage!! OUTRAGE!!! Grunge is not Punk. https://t.co/SQDDFOrbuu pic.twitter.com/SHtE1pYom3

— Dusty (@DustinGiebel) October 17, 2017
To everyone saying Ivanka Trump was into "grunge" not "punk"--no, Ivanka Trump was not into grunge, either.

— Sexy Rigged Election (@NicCageMatch) October 18, 2017
And there were a lot of references to Avril Lavigne.
Ivanka saying she had a punk phase bc she was into Nirvana is like Taylor Swift saying she had a goth phase bc she was into Avril Lavigne.

— The Volatile Mermaid (@OhNoSheTwitnt) October 17, 2017
Ivanka Trump's alleged punk phase consisted of listening to Sk8er Boi and relating to the girl who said see you later boy

— Orli Matlow (@HireMeImFunny) October 17, 2017