Nothing quite says a trip to the seaside like some chips from the chippie and the sound of seagulls in the air.
However, one thing you don't particularly want is these two things colliding.
When Jake McCarthy was in Blackpool, he understandably wanted to take a gorgeous snap of his sausage and chips (which were in delightful tiny buckets) with the Blackpool Tower in the background. Definitely very Insta-worthy – but things took a turn as he was mid-shot.
Yep, that's a pesky seagull nicking a chip right under Jake's nose. The audacity!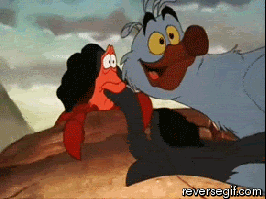 Well, at least it's not all bad for Jake – the seagull's crime was perfectly caught on camera, and even though Jake lost out on some of his chips, the world has got the present of this incredible photograph.
A word of warning to all potential seagull thieves out there: careful what you steal, because you never know if the paparazzi is watching.
PA