Theresa May sparks memories of Windows 95 screensaver with very literal housing speech backdrop
From Brexit to Bricks-it.
Theresa May sent Twitter into a frenzy by giving her latest speech surrounded by a facsimile brick wall and facsimile brick lectern.
The UK Prime Minister, speaking on housing and planning issues in central London, was surrounded by a rather literal set which left spectators in no doubt as to the topic at hand.
Twitter users, never ones to miss an opportunity such as this, got to work – with many comparing her surroundings to an outdated Microsoft operating system's screen saver.
Why has Theresa May held her press conference in a Windows 95 screensaver? pic.twitter.com/qpcGNcNk41

— Ben Skipper (@bskipper27) March 5, 2018
March 5, 2018
Recognise this?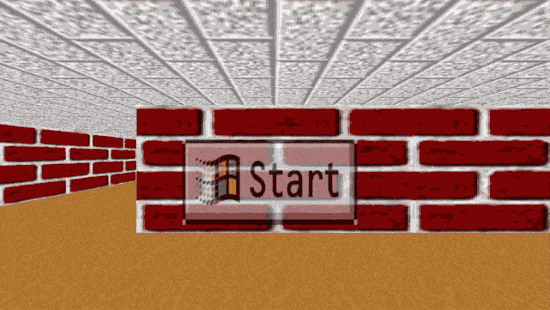 The backdrop quite literally provided a canvas on which social media users could paint. Super May-rio, anybody?
*mario sfx* boop-booop-booop-boop pic.twitter.com/p3ELF4Pa4Z

— Mark Di Stefano 🤙🏻 (@MarkDiStef) March 5, 2018
Bob The Builder certainly would have been an appropriate spokesperson, although what he would have thought of the fake bricks…
The Liberal Democrats meanwhile had their fun, referencing Pink Floyd song, Another Brick In The Wall.
All in all you're just another brick in the wall pic.twitter.com/IoHMlo5689

— Lib Dem Press Office (@LibDemPress) March 5, 2018
The walls didn't close in on May during her speech…
Theresa May prepares to leave after her housing speech. pic.twitter.com/aZ37fU11SA

— Mikey Smith (@mikeysmith) March 5, 2018
Although she definitely bricked herself into a corner as far as the memes were concerned.