This guy used Matt Damon and riddles to mess with an email scammer and it's fiercely entertaining
"I'll send the application letter to the bank if you can answer these riddles three."
Email scams have been around just about as long as emails have, but while most rightfully ignore them, one man decided to play a game with his would-be scammer.
Twitter user Josh Billinson received persistent requests for his passport from someone claiming to be from Togo who could share the spoils of $9.5 million from a deceased relative of his – a relative without a name Josh recognised.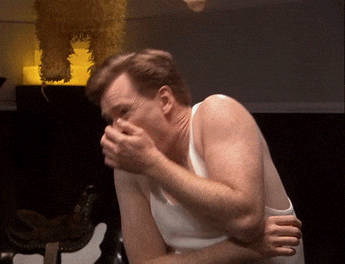 "I went back and forth with him for about forty emails over the past week, just leading him on and generally wasting his time, but he never seemed to give up and kept responding," Josh told the Press Association. "So I thought I'd see how absurd I could get before he'd start ignoring me."
Here's the passport Josh sent over.
If you haven't seen the Jason Bourne movies, that is the passport of Matt Damon's title character – and it sounds like the scammer wasn't too happy with the response.
"I DO NOT THINK THAT I WILL CONTINUE THE BUSINESS WITH YOU BECAUSE EVERYTHING ABOUT YOU IS FALSE, I AM SORRY I DO NOT TRUST YOU IN THIS BUSINESS," replied the person claiming to be Richard Hummel.
You're now so untrustworthy to this guy who wanted your personal information for purely philanthropic reasons that you drove him to capslock

— Nod Stork (@necromaunzer) September 1, 2017
Josh's games with poor Richard weren't over yet though. First, he offered an olive branch…
… which our shady friend Richard accepted, sort of.
Then the scammer decided to cut to the chase.
Josh, seeing an opportunity for more fun and games though, decided to throw some riddles their way – obviously.
Here's the truly incredible bit.
The scammer answers the riddles – and with some aplomb too.
Remarkable.
Josh's conversation with the scammer has gone viral amassing more than 50,000 likes and 15,000 retweets since he posted it on Twitter – and with a huge response.
I always send this to Nigerians that email me. pic.twitter.com/Vgr6o1mLKu

— gary leff (@garyleff) August 31, 2017
"I hate internet scammers and other people who prey on the most vulnerable members of our society, so I thought I'd waste his time and have some fun too," said Josh. "He's since stopped responding to me.
"I don't think I'll message him again, I think I've had enough fun at his expense."
That's probably a fair statement. Scammers beware…