Try not to freak out at this giant fatberg found in a London sewer
Put down your dinner before proceeding.
A 250 metre "monster" mass of fat, wet wipes, nappies and oil is being removed from a Victorian sewer in east London.
Weighing in at an eye-watering 130 tonnes, or 11 double-decker buses, Thames Water engineers will work for three weeks to scrape out the solid fatberg which has been described as one of the largest ever seen in the capital.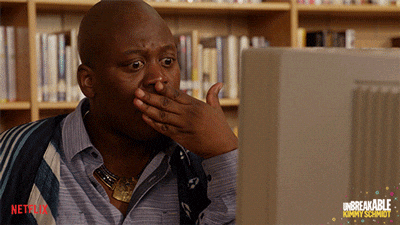 The concrete-like blockage stretches across a sewer the length of more than four Wembley football pitches, and is lodged three-and-a-half metres below ground.
But a dedicated team of eight engineers have started the painstaking extraction process in Whitechapel Road, and aim to remove up to 30 tonnes per shift using "high-powered jet hoses" and tankers.
"This fatberg is up there with the biggest we've ever seen. It's a total monster and taking a lot of manpower and machinery to remove as it's set hard," said Matt Rimmer, head of waste networks at Thames Water.
"It's basically like trying to break up concrete.
"It's frustrating as these situations are totally avoidable and caused by fat, oil and grease being washed down sinks and wipes flushed down the loo."
The mess will eventually be disposed of at a recycling site in Stratford, east London.
Understandably, some Twitter users just Could. Not. Even.
September 12, 2017
*pops her toastie into the bin and decides to skip lunch* pic.twitter.com/rahwkshrcD

— Welsh Royal Crystal (@WelshRoyalCryst) September 12, 2017
me: yeah, living in london is amazing. just so much opportunity, so much going on
london: pic.twitter.com/LFwhnDpSk6

— Emily Reynolds (@rey_z) September 12, 2017
September 12, 2017
I could have lived my entire life without ever hearing the word "fatberg."

— Esse Quam Videri (@karmacamilleon1) September 12, 2017
While others had different theories about the monstrosity.
Has anyone seen my fatberg? Can't find it anywhere.

— Neil Claxton (@MintRoyale) September 12, 2017
They should try just poking it, might walk away on its own... #fatberg

— Lara Dantas (@larapnto) September 12, 2017
The utility company launched a "bin it, don't block it" campaign on Monday to encourage households to properly dispose of items which contribute to blockages such as nappies, wet wipes and condoms.
How to avoid a foul flood with a little common sense. (Protect your home AND help fight a #fatberg). #FatTrap https://t.co/5mBBqtVTEk

— Thames Water (@thameswater) September 12, 2017
The firm, which serves London and the Thames Valley, says it spends around £1 million each month to clear blocked sewers.
The discovery dwarfs the "bus-sized" fatberg uncovered in Kingston in 2013 which tipped the scales at 15 tonnes.