Turns out Val Kilmer will help you survive the apocalypse if asked nicely
Who better than Batman to get you out of trouble?
Val Kilmer has agreed to help someone survive the apocalypse – and it didn't take much to persuade him.
The revelation popped up after user CharlieTreeOne asked Reddit which celebrities would be on their "apocalypse dream team". Another user called out Batman and Heat star Kilmer, who uses the social media site, to be on his team – and got a swift and successful response.
thedeepandlovelydark politely asked: "Hey (Val Kilmer), can you be on my apocalypse team, please?"
"Since you are the first to ever ask me that, sure thing," wrote Kilmer in reply.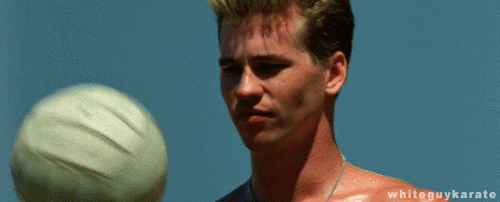 The 57-year-old actor's response has received a huge amount of attention on the site, with user Tyrannosour commenting: "It's so damn weird that you can just ask Batman questions on this website."
Kilmer rose to fame as Iceman in the 1986 classic Top Gun, before playing Batman in 1995's Batman Forever. As a fighter pilot and billionaire vigilante, it's fair to say he'd be a good shout in an apocalypse survival situation.
Other suggestions of celebrities Reddit users would like in their apocalypse team include Charlie Day of It's Always Sunny In Philadelphia – because "every apocalypse needs a solid wild card", said Replicant_Josh.
Jedi_Outcast suggested Keith Richards because "he can't be killed by conventional weaponry" – while Dwayne "The Rock" Johnson, Charlize Theron, Matt Damon and Gordon Ramsay also got a mention.