What advice would the Fab Five give you if you were on Queer Eye?
The hosts of Netflix show Queer Eye are famed for their life-changing advice… but what would they say to you?
If you've been anywhere near the internet over the last few months, you will have heard of the rebooted TV show Queer Eye.
The Netflix show, hosted by a group of LGBT men known as the Fab Five, helps one person each episode undergo a transformation with emotional and life-changing advice.
The makeover takes place in five areas: fashion (Tan France), grooming (Jonathan Van Ness), design (Bobby Berk), food (Antoni Porowski), and culture (Karamo Brown).
Here are the pieces of advice people have imagined the five would give them, ranging from the tough love to the hilarious.
1. Some people captured the hosts' voices very well.
2. Weekly face masks are actually great!
If I was on Queer Eye:

Bobby: have u ever hung up clothes ever
Jonathan: weekly face masks aren't a substitute for daily skincare
Karamo: this is some record breaking low self esteem
Antoni: ur veins are filled w coffee
Tan: u can't just wear the exact same black skirt every day

— fiona 💞 (@neonfiona) June 27, 2018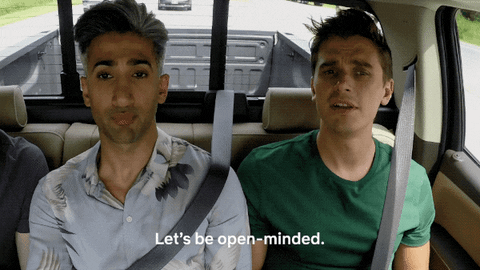 3. Karamo is essentially the group's therapist.
if i was on queer eye:

bobby: u have ur mattress on the ground, u need me
antoni: i get u eat for convenience but a granola bar w peanut butter, really?
jvn: a bun for the 378th day in a row?
karamo: tell me abt ur parents divorce
tan: a nike tee isn't a personality substitute

— 🌈 (@bballgorl) June 30, 2018
4. This person knows they've disrespected Italian cuisine.
if i was on queer eye

bobby: is this hardwood or carpet in here i can't see the floor
tan: everything is black
antoni: throwing noodles in a pot isn't "italian cuisine"
jonathan: GORG baby but why don't you own a hairbrush
karamo: *stares blankly at me then comes in for a hug*

— 𝐊 (@tiredkatt) July 1, 2018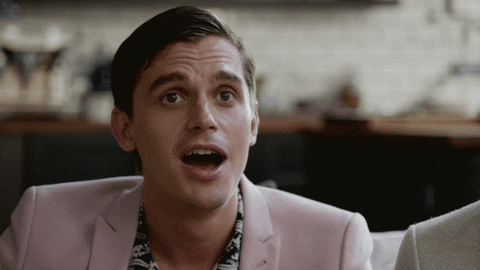 5. The Fab Five are very in-demand.
if I was on Queer Eye:
Bobby: WHAT is this literal mountain beneath your bed?
Tan: have you tried non-denim pants?
Antoni: even these canned goods are expired?
Karamo: if you took half a breath you might be able to meet a partner who's not your best friend
Jonathan: EX FO LI ATE

— Abby (@abbyandthejets) June 30, 2018
6. Some people made fun of Antoni's love for avocados.
If I was on Queer Eye:

JVN: oh.

Tan: oh.

Bobby: oh no.

Karamo: oh no no no.

Antoni: avocado.

— Jenna Guillaume (@JennaGuillaume) June 29, 2018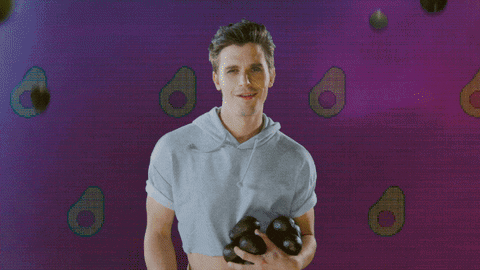 7. People are mostly using this meme to showcase their bad habits.
if i was on queer eye:

tan: it's 95° outside, why are you wearing a flannel
karamo: having an insane amount of spotify playlists isn't "cultured"
bobby: succulents aren't decor
antoni: do you eat anything besides carbs??
jonathan: for the love of god pls wash your face

— Rachel Baker (@_RachBake) June 28, 2018
8. Some non-watchers decided to join in.
If I was on Queer Eye:

Kame: you 👏🏽
Antoine: don't even 👏🏽
Billy: watch 👏🏽
Dan: this 👏🏽
Johnny: show 👏🏽

— BBG | princeofspace (@princeofsp_ce) June 26, 2018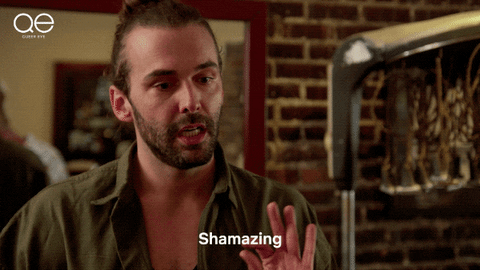 9. Seriously, the Fab Five are so needed.
If I was on queer eye
Tan: bra's are not tops and no one needs 300 striped tees
Antoni: have you ever..... eaten something that wasn't junk food
Bobby: art supplies are not Decor
JVN: honey you really have to start brushing that hair
Karamo: you're a lost cause I can't fix this

— Stacey (@Stacey_FoxyArt) June 30, 2018
10. Finally, this person deserves a round of applause.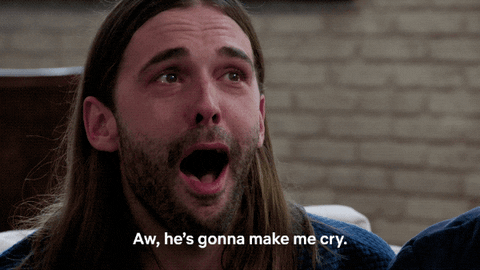 Press Association