#WhatTheFluffChallenge: The distressing truth behind internet's latest obsession
An owner suddenly disappearing behind a blanket could lead to confusion and ultimately worry the dogs, an expert warns.
Anyone who has spent some time on social media and the internet in general in the last few weeks will have come across a new trend involving dogs.
For those new to the game, the cutesy #WhatTheFluffChallenge basically involves playing peek-a-boo with your pooch.
Dog owners taking part in the challenge hold a sheet (or something similar) in front of them before dropping it and moving away, making it seem as though they have disappeared.
#whatthefluffchallenge 😂 pic.twitter.com/48pNXWoLPc

— Katy Byrd (@katyebyrd) June 20, 2018
#WhatTheFluffChallenge pic.twitter.com/y8779ZlxGG

— Liv (@oliviadoerr) June 21, 2018
The dogs then wonder where their owner has gone, before being reunited with them seconds later.
However, one dog behaviour expert has warned the so-called challenge, which has essentially gone viral, can be a cause of stress for the animals.
Jo Wriglesworth, who is a certified clinical animal behaviourist and a canine behaviour officer for the Dog's Trust, said: "Playing games with our dogs can be really fun, and is a brilliant way to connect with your four-legged friend.
"It's worth remembering that dogs don't always get the joke, so the 'what the fluff challenge' could be unintentionally stressful for your dog.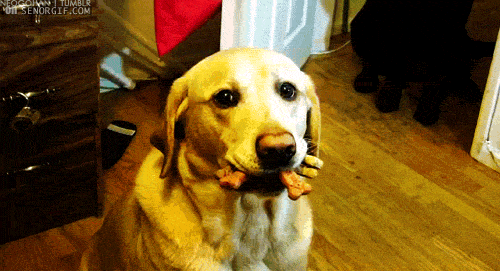 "One way dogs communicate with humans is through eye contact and predicting what might happen next, and so an owner suddenly disappearing behind a blanket could lead to confusion, and ultimately worry them."
But she adds that owners know their dogs better than anyone else and are in the best position to know if "your dog is likely to brush off your antics and go back to the important matter of snoozing, or whether the sudden and unpredictable separation will cause them anxiety".
Ms Wriglesworth said: "Remember that they don't always know you're only around the corner and will be back very soon.
"Our recommendation for a game you will both enjoy is to try scent-based games where your pet is following his nose to locate hidden treats, rather than risk panicking your dog by vanishing."
PA