Wolves lament the loss of their virtual home
'We'd like to take this opportunity to thank Ivy Lane for being a fantastic host to the club over recent years. '
Wolverhampton Wanderers' return to the Premier League after a six-year hiatus may have brought joy to fans, bountiful financial gains and good-old-fashioned success – but it came at a troubling virtual cost.
On Fifa 19, the football computer game due out on September 28, the team will no longer play at Ivy Lane.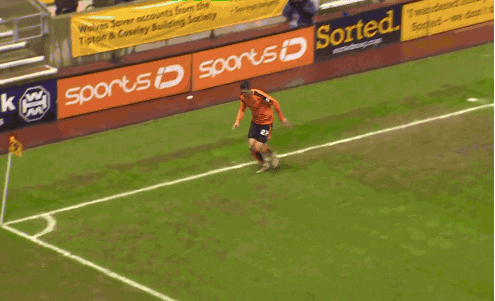 There is a silver lining though, Ivy Lane isn't actually a real stadium, it's a made-up one created by game-creator EA Sports for teams outside of the world's top leagues.
Instead of the generic ground, Wolves will be playing at Molyneux, their real-life home for 130 years, for the first time in the video game's history.
130 years old and it's in the game for the first time! Molineux looking 🔥 in #FIFA19 @EASPORTSFIFA @WolvesEsports

🏟🎮 pic.twitter.com/8XUj4QN5R7

— Wolves (@Wolves) September 10, 2018
Ivy Lane will not be forgotten by the club though, a point they wanted to drive home.
We'd like to take this opportunity to thank Ivy Lane for being a fantastic host to the club over recent years.

We leave with a heavy heart but the time has come for us to return home.

🏟🐺 pic.twitter.com/7n2H7R1U1K

— Wolves (@Wolves) September 10, 2018
A touching tribute, and one the fans were very much on board with.
The happy memories I've had in that stadium. #ivylane pic.twitter.com/6X5e9KwOOr

— James Hughes (@JustJames1993) September 10, 2018
Ivy Lane is one of 29 generic stadiums which will feature on Fifa 19, so will still be used by many lower-ranked teams as their home ground.
For Wolves at least though, Ivy Lane has done its time and done them proud.
Press Association