"You guys are history". Four words Devon Malcolm supposedly uttered before delivering one of the finest and fieriest spells of fast bowling ever witnessed on August 20, 1994.
He was rewarded with extraordinary figures of nine for 57 against a shell-shocked South Africa at The Oval, reducing England's 1-1 series draw to a mere footnote in the annals of time.
Here, the PA news agency takes a look at what is unquestionably the greatest day in Malcolm's career.
Malcolm the enigma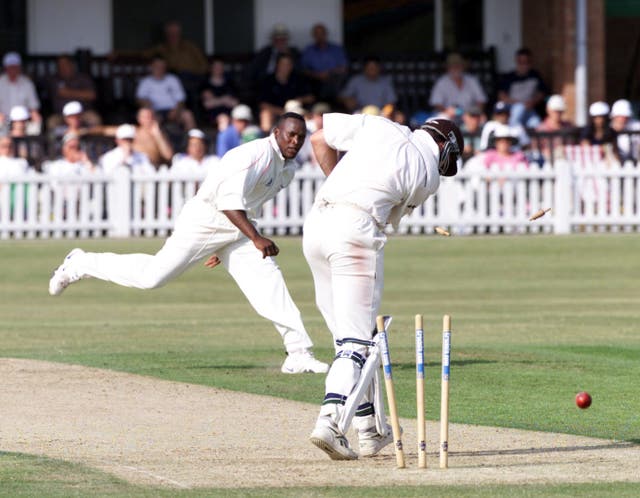 The prelude
Malcolm had been in and out of the England line-up in the months leading up to the third and final Test against South Africa. Indeed, he had missed the first two matches but came back in to make use of a pacy pitch as England went with an all-seam attack in a series where they were trailing 1-0, having lost at Lord's in a Test renowned for Mike Atherton's 'dirt in the pocket' incident. There was no sense Malcolm's return would be the spark England needed, though, as he finished with figures of one for 81 in South Africa's first innings.
Mystic Malcolm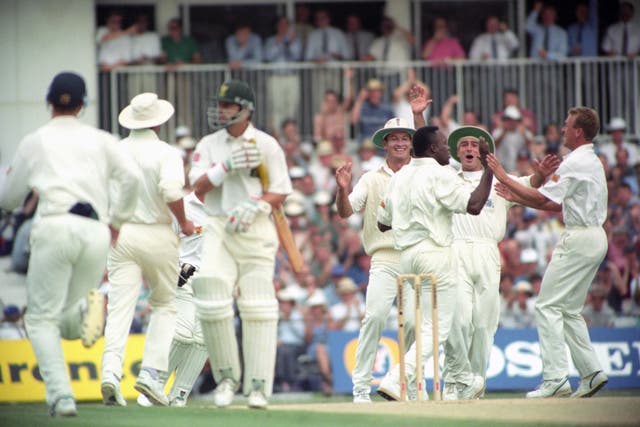 Devon the destroyer
What followed was utter carnage as a fired-up Malcolm ripped through South Africa's top order, leaving them three wickets down with only one run scored in their second innings as both Gary Kirsten and Hansie Cronje were sent packing. Only Daryll Cullinan was able to withstand what Malcolm threw at the touring batsmen, compiling a courageous 94 before being eighth man out to Darren Gough, depriving Malcolm of all 10 wickets. However, his nine-for was at the time the sixth best figures in Test history.
Aftermath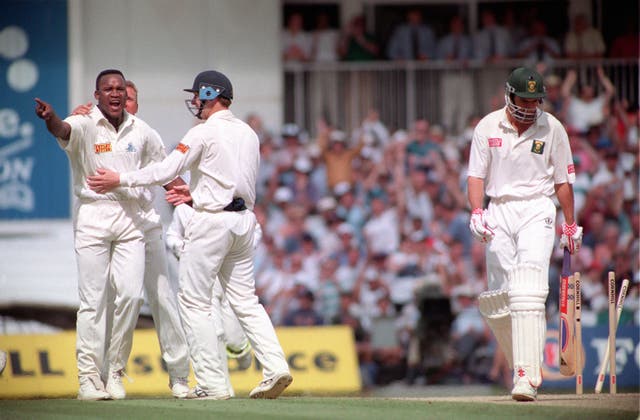 PA